The Banking Group in the centre of the Alps
Among the first Italian co-operative banks, since 1871 we have been serving the territories in which we operate.
Over time we have extended our range of action to the whole national territory, maintaining a strong link with our area of origin and our traditions.
A long history, based on mutual trust and fueled by a passion for work, constant attention to the customer and the evolution of his needs, from solid roots that have allowed us to broaden our horizons.
Our goal is to create a complete network of services alongside families, small and medium-sized businesses, promoting the well-being and development of our communities.
Today we are at the head of a banking group that has over 500 branches, 159,000 shareholders and 600,000 customers. We operate in Europe and in the rest of the world by supporting our customers, a human capital for which we want to create value.
Key numbers
as of 30/06/2021
Banking Group
Banca Popolare di Sondrio
BANCA POPOLARE DI SONDRIO
Parent company of the homonymous Group, Banca Popolare di Sondrio offers its customers (families, professionals, small and large companies, public institutions, etc.) services that will satisfy their every banking, financial or insurance need.
BNT BANCA SPA
BNT Banca SpA, a company that supports the farming and agri-food and serves households and individuals with loans against the assignment of one-fifth of salary or pension and delegation of payment. BNT also includes Prestinuova spa, a financial intermediary based in Rome that provides loans repayable via the assignment of one fifth of salary/pension.
BPS (SUISSE) SA
Swiss bank wholly owned by the Parent Company, formed in Lugano on 3 May 1995, with 20 operational units today – counting branches, agencies and desks – in Switzerland and abroad. Plus, of course, the Direct Banking virtual branch. The broad and diversified activities of BPS (SUISSE) cover all the sectors typical of a universal bank, operating in accordance with the philosophy of the Group: customer-centric banking.
FACTORIT SPA
Factorit SpA, which factors and manages the collection of trade receivables on a with- or without-recourse basis; it also grants advances on such receivables.
SINERGIA SECONDA SRL
Sinergia Seconda Srl, active in the property sector, which mainly provides operational support for the activities of the Bank and other members of the Banking Group.
POPSO COVERED BOND SRL
Popso Covered Bond srl, a SPV involved in the issue of covered bonds.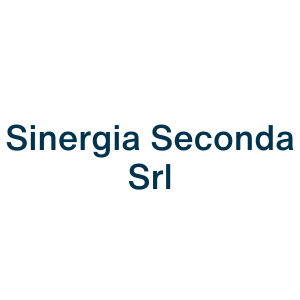 Geographic footprint
Our branches are present in seven regions of Northern Italy and in the Rome area.
Image
Stay updated
Sign up for the service, you will receive an email about the updates you are interested in